SiCura – Sustainable technologies for the seismic protection of cultural heritage – Regione Lazio 2018 – 2020
References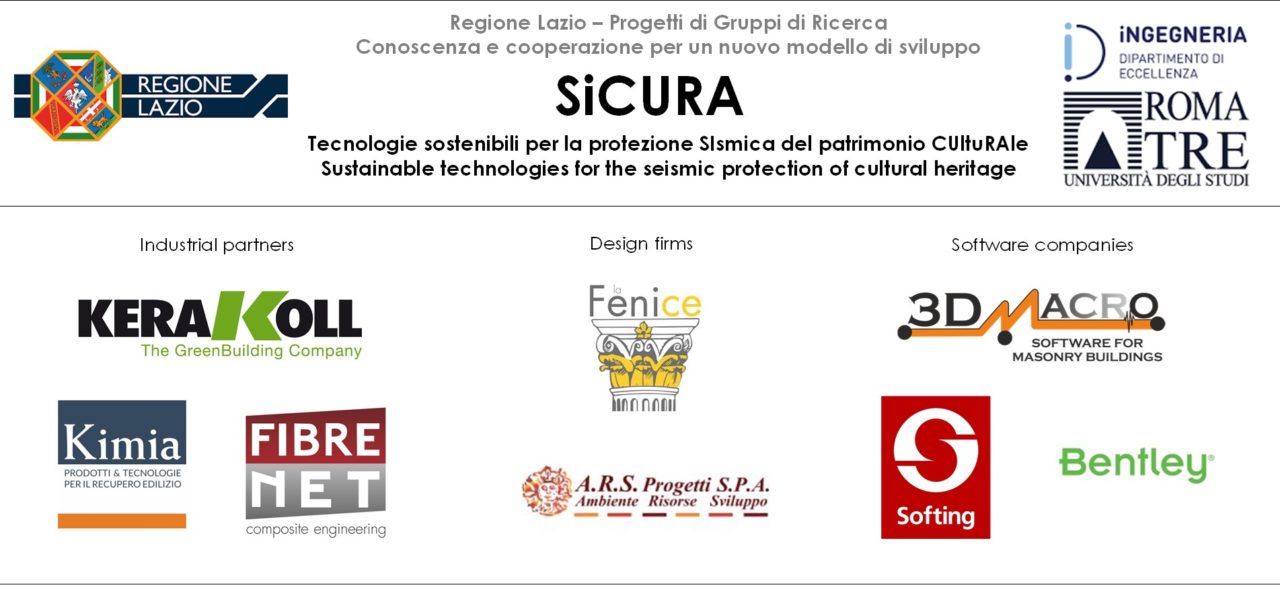 De Santis S, Roscini F, de Felice G. Retrofitting of masonry vaults by basalt-textile reinforced mortar overlays. International Journal of Architectural Heritage 2019;13(7);1061-1077. DOI: 10.1080/15583058.2019.1597947.
Malena M, Sangirardi M, de Felice G. Steel Reinforced Grout under uniaxial load: experimental evidences and numerical modelling. Construction and Building Materials (2019) DOI: 10.1016/j.conbuildmat.2019.116808.
Malena M., Sangirardi M., Roscini F., de Felice G. Numerical modelling of the experimental response of SRG systems MURICO2019.
Sangirardi M., Malena M., de Felice G. Settlement induced crack pattern prediction through the jointed masonry model AIMETA2019.